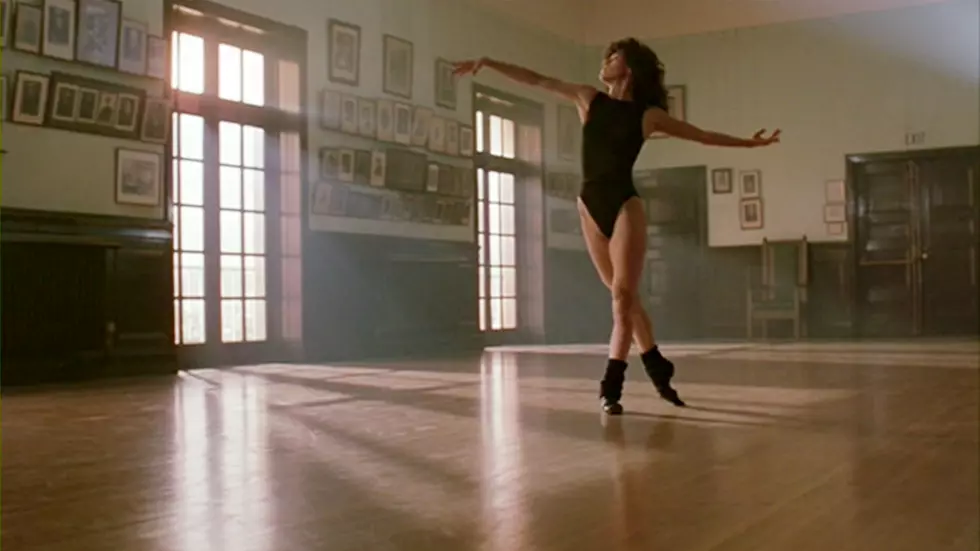 Unexpected: Outstanding 80s Star Irene Cara, Dead at 63
CBS via Getty Images
Over the weekend singer, songwriter, actress, Oscar, Golden Globe, and Grammy winner Irene Cara passed away in Largo, Florida home. The news was announced on her Twitter account.
There is no news about her cause of death.
RIP Irene Carey - Her Legacy
According to Billboard Magazine,
During her career, Cara had three top 10 hits on the Billboard Hot 100 — "Fame," "Flashdance…What a Feeling" and "Breakdance." "Flashdance … What A Feeling" spent six consecutive weeks at No. 1. The exuberant track also led Dance Club Songs for three weeks and hit No. 2 on Hot R&B/Hip-Hop Songs and No. 4 on Adult Contemporary. She was behind some of the most joyful, high-energy pop anthems of the early '80s.
Fame was Cara's first big hit, hitting #4 in the USA and $1 in the UK. That was in 1980, and in 1983, she picked up a Best Original Song Oscar for Flashdance! What A Feeling (with fellow soundtrack co-writers, Giorgio Moroder and Keith Forsey). But before that award, Cara's won the award of huge popularity, Flashdance went to number 1 and stayed there for six weeks.
Fun Fame Fact - The "remember remember remember" vocals were the idea of a young and in-demand session singer that became a huge star in his own right, Luther Vandross. He and Vivian Cherry and Vicki Sue Robinson sang that part of the song.
Irene Cara's other credits include "Electric Company" and roles the movies "Aaron Loves Angela" and "Sparkle." Later, as an adult, Cara acted in "City Heat" with Burt Reynolds and Clint Eastwood, "D.C. Cab" with Mr. T, and "Certain Fury" with Tatum O'Neal.
Irene Cara's Legacy Also Includes Standing Up For Herself
In a story from the New York Times, they reported Irene Cara was being slowed down tremendously because of a lawsuit she filed in 1985, "against a record executive, Al Coury, and a firm of his, Network Records. She sued for $10 million, accusing Mr. Coury of exploiting her trust and withholding royalties from the "Flashdance" soundtrack and her first two solo records, "Anyone Can See" (1982) and "What a Feelin'" (1983)."
The lawsuit was decided in her favor in 1993, she was awarded $1.5 Million and gained access to her masters.
RIP Irene Cara - Her Early Life (VIDEO!)
According to her Wikipedia page, Irene "Cara was born in The Bronx, New York City, the youngest of five children. Her father, Gaspar Cara, a factory worker and retired saxophonist was Puerto Rican, and her mother, Louise Escalera, a movie theater usher, was Cuban. Cara had two sisters and two brothers."
Irene Cara was three when she was a finalist in the "Little Miss America" pageant. By five she was taking dance, acting, and piano lessons. One of her earliest performances outside Spanish language TV was on The Amateur Hour in 1967 (the show was a lot like America's Got Talent)...
Irene Cara - A Life of Photos (RIP)
The announcement of Irene Cara's death came from her publicist on
Twitter
...
"It is with profound sadness that on behalf of her family I announce the passing of Irene Cara....The Academy Award-winning actress, singer, songwriter, and producer passed away in her Florida home. Irene's family has requested privacy as they process their grief. She was a beautifully gifted soul whose legacy will live forever through her music and films."
Stars We Lost in 2022
See the famous icons we have had to say goodbye to in 2022, below.
30 famous people you might not know were college athletes
Stacker
dug deep to find 30 celebrities who were previously college athletes. There are musicians, politicians, actors, writers, and reality TV stars. For some, an athletic career was a real, promising possibility that ultimately faded away due to injury or an alternate calling. Others scrapped their way onto a team and simply played for fun and the love of the sport. Read on to find out if your favorite actor, singer, or politician once sported a university jersey.
More From The Night Shift Show