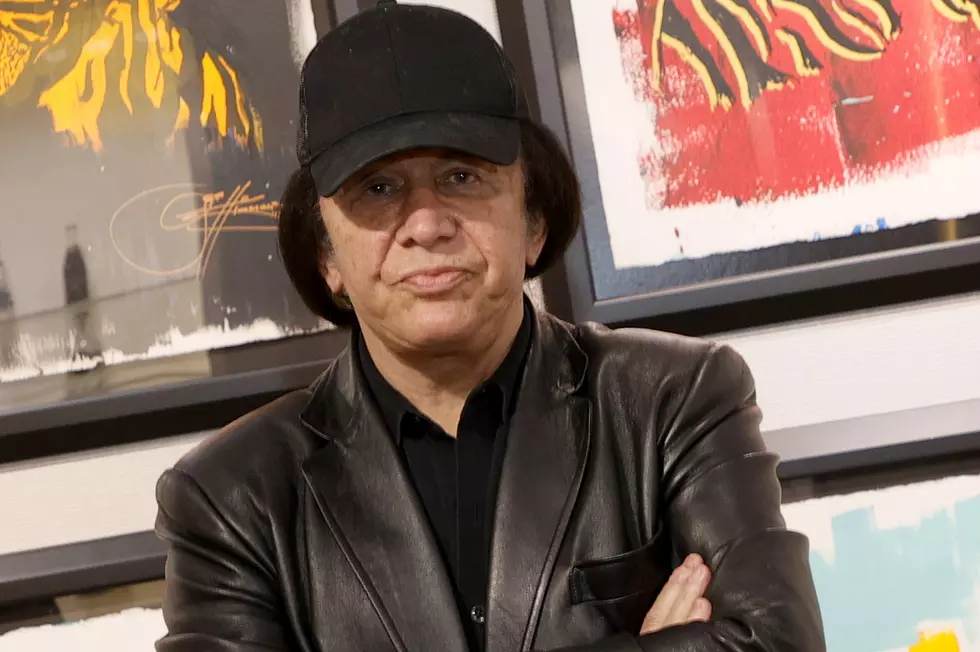 Gene Simmons Still Insists Rock Is Dead but Can Survive Live
Ethan Miller, Getty Images
Gene Simmons repeated his famous assertion that "rock is dead" but provided an argument for how the live music scene could still survive.
The Kiss cofounder made headlines with the soundbite in 2014, although it wasn't the first time he expressed a similar viewpoint. The version of his explanation eight years ago became a standard topic of conversation among artists and observers and remains a staple of interview questions.
"I stand by my words: Rock is dead," Simmons told Metal Hammer in the latest edition. "The people that killed it are fans. Fans killed the thing they loved by downloading and file sharing for free. How do you expect somebody who loves the guitar to come into this creative process? You've got to invent yourself. And so, rock is dead."
He argued that, between 1958 and 1998, "hundreds of bands" including the Beatles, Jimi Hendrix, the Rolling Stones, Prince and David Bowie had formed and created "eternal music" but that since that period, music hasn't had the same lasting quality. "Influential bands – that make somebody want to pick up a guitar, learn how to play songs and be in a band – don't exist, because you can't make a living," he said.
But Simmons praised the live music scene, such as the U.K.'s Download festival, where Kiss will take their final bow in Britain this summer. The reason those events could survive, he said, was "you bought a fucking ticket. You paid for it so that the people that set the stage up can get paid so that the [drivers] that brought the equipment can earn a living and feed their family."
Still, he issued another warning, noting that "if you don't buy tickets and it's all free, how does anybody make a living? … The people that work with us instead of for us, they need to feed their families. How do new bands survive? How do they have roadies? How do you pay for gas? No, no. Rock is dead. And the fans are to blame. You all hurt the one you love. Sad but true."
Kiss Lineup Changes: A Complete Guide
An in-depth guide to all of the personnel changes undergone by the "hottest band in the land," Kiss.
More From The Night Shift Show